President of RFI
Stefano Da Fre has been a professional actor/director & executive producer for over ten years. He is a graduate of the prestigious Neighborhood Playhouse School of the Theatre in Manhattan, New York City.
His union affiliations include: Screen Actors Guild, Association for Television and Radio Artists, and Artists Equity Theater Association. In addition, he has been an elected member of the Montreal International Film Festival selection committee since 2009.
Stefano has worked with several notable artists including Academy Award winner Ang Lee in the film, Taking Woodstock. In 2014 he was hired by CBS for the television series Blue Bloods starring Tom Selleck and Donnie Wahlberg.
Stefano has also appeared in several television shows such as, MTV's One Bad Choice and co-starred in USA Networks "Pandora's Box" as Sgt. Casper.
Vice President of RFI
Laura Pellegrini is a New York City-based filmmaker and proud co-owner of Rosso Films International. Two of Laura's films have premiered in the Court Métrage at the Cannes Film Festival in May 2016. One of them, "In Parallel", secured a distribution deal from France-based Gonella Productions, and also enjoyed its New York debut at the Chelsea Film Festival. In 2017, a film she produced and co-directed called "Tu Me Manques" screened in the Creative Minds Program at Cannes, and won First Place at the World of Film International Festival in Glasgow, Scotland. She is currently shooting a feature film called "Le Rêve Secret," a romantic fantasy about a blind painter. Footage from the film was screened in the film market at Cannes and was met with high praise. Next up, Laura is developing a biopic on the fascinating Gilded Age muckracker Jacob Riis.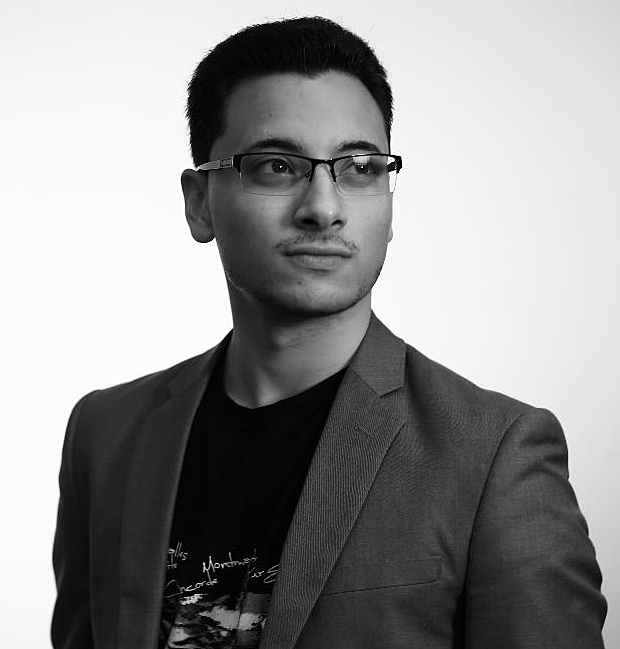 Associate Producer of RFI
Brandon is a young content producer and creative from Long Island, now based in New York City. Professionally, he specializes in making original video content.
He has produced commercial content, music videos, as well as short & feature films that have screened at many prestigious festivals. In recent years, he has worked largely in New York for world class production companies such as Anonymous Content, Sawyer Studios Entertainment, and Click3X which has brought him onto professional sets for clients like Crest, AT&T, Little Caesars, Carefree, Chase and CBS 'The Amazing Race.'
Coordinating Producer of RFI
Nolan has worked for Rosso as an Assistant Director since 2017, and was credited as an Executive Producer for "The Girl Who Cannot Speak" when it made its premiere at Cannes the following year. The documentary was prominently featured at NBC & AFI's Meet the Press Film Festival, as well as the Oscar-Qualifying Festival REGARD Nolan has also covered Cannes, Tribeca, and the New York Film Festival as an entertainment correspondent and arts journalist for The Pavlovic Today.